My Dear Siraj & Saleem,
Last winter when I thought of investing, most of my friends as well as relatives suggested for a Residential Apartment. Eventhough I own a villa in the city, without any hesitation I decided to go for that type of investment.
In our city, as every one's the first name came to my mind was "Seiken". This may be because their 1st project was near to my house (or due to the group's relationship with my bank). Either way, without storming my mind much, I approached you and to my luck I was offered the one which is fully furnished.
Now after dwelling there for almost 5 months the much awaited monsoon started. For the last 3-4 days I was observing the rain and its pattern and wondered to realise that even after the windows were wide open throughout day & night, not a single drop of downpour flown into my apartment. Here comes the insight and vision of the builder and moreover the commitment towards the client – which I can make out being in a service industry for more than 15 years.
I don't have any words to express my feelings that I experienced while staying there and being one of the family members of "Seiken".
Lastly, I'm sure that days are numbered to see that "Seiken" becoming Number One Builder in Kerala and I pray to the Almighty to shower blessings on you and your company to reach that goal even faster.
Thanks & Regards,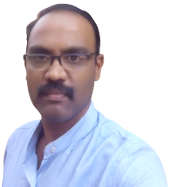 Sivaprasad T C
AVP & Branchhead Axis Bank, Marina Mall, YMCA Cross Road, Calicut – 673001 Land: 0495-4040242 Mob: 08086 001 361, 09995 484 481